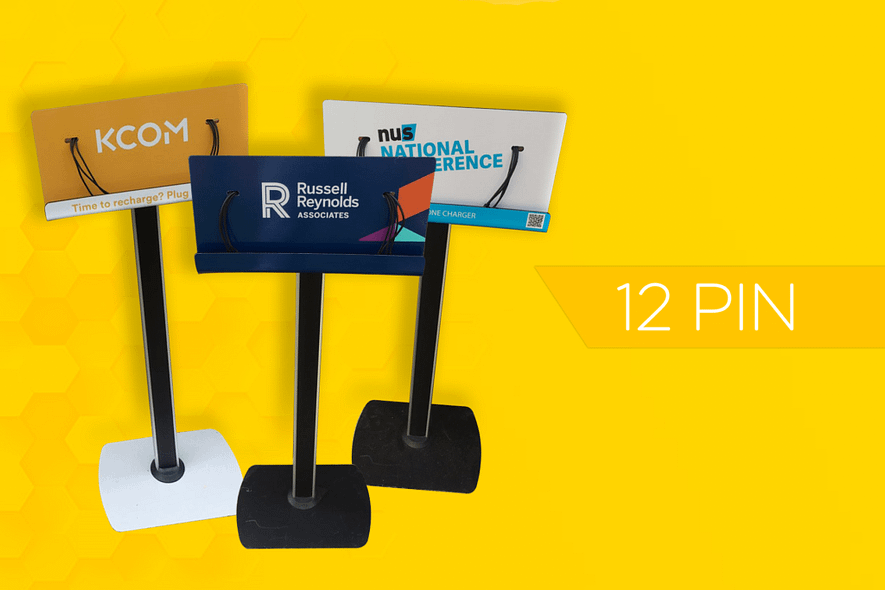 GET INVOLVED NOW
UK EVENT HIRE/LEASE/RENT A MOBILE PHONE CHARGING STATION
The Best Mobile Phone Charging Station Hire in UK and Europe. Chargezone's mobile phone charging station also caters for events, exhibitions, trade shows, expos festivals, markets and conferences.  When planning an event or exhibition, we keep your clients connected by offering your attendees the ability to recharge their smartphones on-the-go while further promoting your brand.
We have a range of customized phone charging station options and packages available for businesses which include:
Hourly
Daily
Weekly
Monthly
PHONE CHARGING STATION HIRE AND RENTAL OPTIONS
Chargezone Mobile Phone charging stations are great for your events, exhibitions and conferences because :
It reaches a captive smartphone audience
It supplements existing sponsorship deals.
It promotes your brand and mobile phone strategy.
It provides a cost-effective, quality service to clients.
It keeps your consumers connected on-the-Go.
Table Phone Charger (Round and Square options)
We have the standing or sitting options for event and exhibition hire.
It have wireless charging and 12 different cables for charging your devices.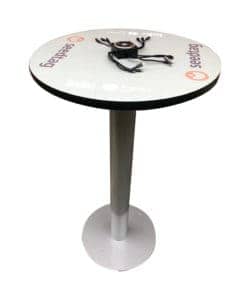 MOBILE PHONE CHARGING STATION HIRE AND VENUES INSTALLATION
Chargezone mobile phone charging solution would provide exceptional ROI and it would further develop your company's mobile phone marketing strategy.
It can be placed anywhere in Europe, either on a permanent/long or short term. We offer mobile phone charging stations that serve many different markets and verticals, in the UK. This includes  the following:
Bars and Restaurants: clients recharge their smartphones while eating and drinking, providing the venue with increased dwell time to increase sales.
Hospitals: The mobile phone charging stations are great for hospital emergency rooms, waiting rooms, and cafeterias to keep the public connected on-the-go.
Schools, Colleges and Universities: Clients, students, teachers and other staff would have the ability to stay connected  on-the-Go using our mobile phone charging stations  in student unions, libraries, gyms, public halls, academic buildings, laundramats and cafeterias.
Casinos and Bingos: Providing charging solutions to casino patrons creates strong goodwill, and results in increased "table time" while the device is charging. The mobile phone charging stations  gives you a great opportunity to further  increase revenue for the venue and keep your clients connected.
Coffee bars:  perfect for encouraging dwell time, leading to increased revenues.
Theatre, Cinemas and Movie Multiplexes: The mobile charging station gives you the opportunity to recharge while waiting for your movie and sponsors could effectively deliver a unique marketing message.
Malls, Stadiums and arenas: The mobile charging station would offers the ability to continue shopping, having fun or watching a game while also staying connected on the Go with family, friends and colleagues.
Local shops, Supermarkets and Pharmacies: The mobile charging station allow on-the-go customers to recharge in your store.
Corporateevents,, Conferences, Exhibition and Trade Shows: We lease the mobile charging station for Conferences and Trade Shows . The mobile charging station are placed in common areas, VIP and Technology Zones, and at transportation docks. The charging solution are an exceptional sponsorship opportunity, and of course keep show attendees while promoting your mobile phone strategy.
Music Festivals/Concerts: Chargezone provides mobile charging station to many of the leading Music Festivals and Concerts in UK. What better way for sponsors  to delight and service festival and concert-goers by providing them with the ability to stay connected on-the-go with friends and family.
EUROPE AND UK LOCAL DISTRIBUTORS FOR MOBILE PHONE CHARGING STATION.
Are you in a market that can benefit from Chargezone phone charging station and you would like to be the first in the business, customised mobile phone charging station and own an exclusive territory with full support?
PHONE CHARGING STATION HIRE
PHONE CHARGING STATION RENTAL
Contact the Chargezone team at:
Email: contact@chargezone.eu
Call: +44(0)2036934482
Robust phone charging solution for your events, exhibition and confrences within UK and Europe.